INDRE INVESTIGATION LINES
Repairing the brain function is one of the biggest challenges that Regenerative Medicine faces. For this, it is necessary to study and characterize an appropriate stem cells source; understand the effects of the stem cell transplants on animal models of the diseases; and develop the technical conditions to facilitate the translation of the lab discoveries to the clinic. Thus, our laboratory develops pre-clinical cell-based assays in animal models of neuropathologies, such as epilepsy, ataxias, and Alzheimer´s disease.
We work with different stem cell sources. One of them are GABAergic neuronal progenitors derived from the medial ganglionic eminence (MGE), which are being applied in animal models of refractory epilepsy, early infantile epileptic encephalopathies (West and Dravet Syndromes), and Alzheimer's disease. In some of this models we observed an anticonvulsivant activity of the precursors together with restoration of normal brain rhythms and improvement of behavioural and cognitive deficits. The results strongly suggest that GABAergic neuronal precursors are a promising source of cells for regenerative medicine to treat neurological conditions. Our main goal is the development of new cell-based therapies for the treatment of these important diseases. For this, we study their mechanism of action and effects at the electrophysiological, histological, cellular, molecular, and behavioural levels.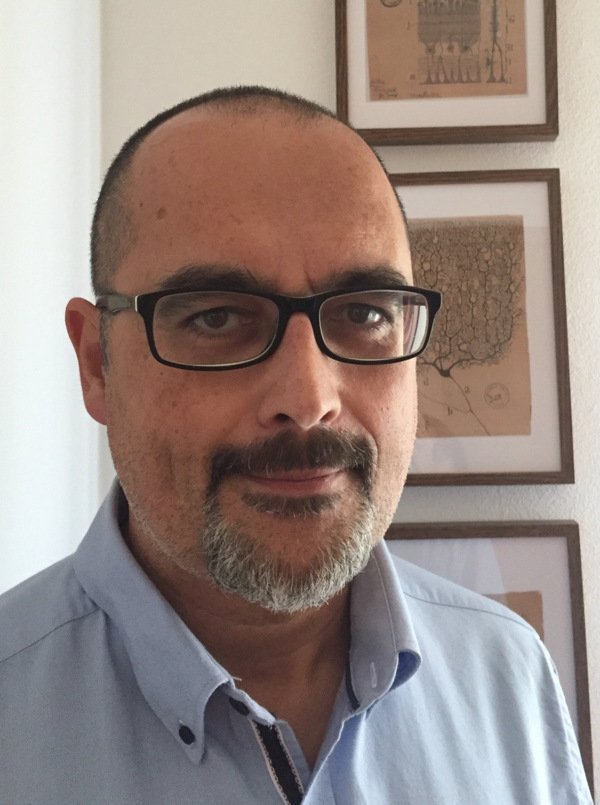 Manuel Álvarez Dolado
Av. Américo Vespucio 24. Sevilla 41092
Tlf: +34 954 467 775
Fax: +34 954 461 664